Do you take care of business during your day off, training, meetup, client servicing time or even at a party?
Specialist in online appointments scheduling management
getBIZZI handles your online appointment management. Market your personal services offers fast and simple. Have you ever been distracted by other customers during ongoing client activities? Keep on doing your thing!
ACCESSING ONLINE APPOINTMENTS
HOURS OF SAVING /MONTH (avg)
Service Sector
osteopathy
bathrooms
Skin Therapy
Healthcare
Training
Relation
Toyohari
Nutrition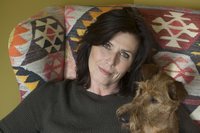 Declaration
e-Government
Planning
Matching
We have a natural aversion to large and expensive CRM/customer acquisition systems. Your focus is your customer. Our online calendar ensures that while you service on your client, we keep new customers coming in.
Customers tell us
"80% of my turnover runs through online appointments, I would never be able to do without."
"Online appointments maximize my client-patient time. Sweet!"
"getBIZZI fits well in our integrated product. We work extremely well with their flexible development team."